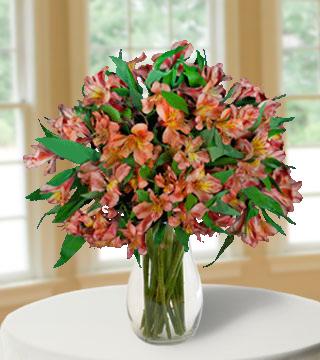 Item Description
Item#: 7948
A dazzling bouquet of fresh cut Alstroemeria, also known as the 'Peruvian Lily.' This flower is known for its tiny orchid-like blossoms and comes in a beautiful variety of popular shades making it a customer favorite!

Lilies arrive in bud form for long-lasting enjoyment by the recipient. Each stem features multiple beautiful blooms.

GREAT bouquet includes 15 stems.
GREATER bouquet includes 25 stems.
GREATEST bouquet includes 35 stems.

Your purchase includes a complimentary personalized gift message.
---
Recently Viewed
Related Products
---